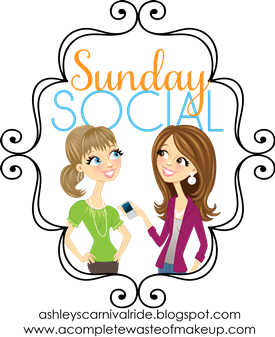 1. Favorite TV show of the past

I can't pick just one. I just can't!

Gilmore Girls

I have so many good memories of watching Gilmore Girls with my family! My Mom, sister and I watched them all together. Then my sister got the dvds for Christmas and we watched them again. And now we watch reruns. Does anyone not love Lorelei?

ER

Again I watched the whole thing pretty much from start to finish with my Mom. Eventually I was in college and I would call and we would chat about it :)

Friday Night Lights

Matt and I watched this after it had already aired on Netflix. Talk about being sad that something was over! I think it only took us about 2 months to watch this,haha.

Friends

I love Friends. I watched this with my college friends especially and the last episode was the night of our grad ball. I love that I can still watch it now and it doesn't matter if you watch an episode from season 1 followed by an episode from the final season back to back it's still funny and you don't have to know everything that is going on.


2. Favorite TV show currently

Game of Thrones

How I Met Your Mother


Falling Skies

Teen Mom
ok sorry this is my favorite trash television show because that wasn't an option I put it here ;))


3. Which Reality Show would you NEVER do?

Probably all of them, reality tv is not for me. I'm way too shy!!

4. Which Reality Show would you LOVE to do?

I wish I could bake well enough to be on Cupcake Wars or Chopped! It would also just be fun to meet the judges :)

5. TV personality/character that you feel is most like you?

Hmm this is a hard one. I've thought about this all week and I would probably say Tammy Taylor (or maybe I just REALLY want to be them, haha either way ;)) She's strong and opinionated, she enjoys a good glass of wine, gets excited for sports because her husband is, and seems to prefer being with her family than anywhere else. So I'm going to go with her. It would be awesome if I could also steal her hair!


6. TV character you'd want to date?

Coach Taylor. Sure he's a little crazy, but he's also so cute and sweet.