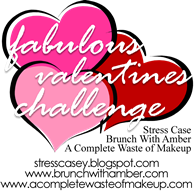 I'm behind a few days and I give up on doing them all at this point. Sadly next week is super busy at work so I doubt I'll do much better then. Too much to do and too little time!
I did want to link up for Day 4 which is: Love Weddings :)
I believe I mentioned in a previous post that Matt and I eloped. We had been dating for a little over 2 years when he proposed. By that point I really felt like we were already an old married couple, haha. I think Matt and I knew each other was the one very quickly. But, we took time to grow and really get to know each other before we took the plunge. We've both supported each other through numerous life changes, including hospital stays, job changes, moves, family issues, family health issues, money problems, car problems, coworker issues, so many things! Through all of that I was definitely shown that he is the only one for me. I can't imagine my life without him in it, he makes me a better person.
Anyway, on to the wedding itself :)
I'm a pretty low key girl. I love the ocean and the color green. My wedding had both those themese and was perfect for us. I don't recommend eloping to everyone. It was perfect for us, but if you've always dreamed of a big wedding you should go for it. You don't want to look back with regret.
So on to some pretty pictures! :)
We got married by the 'river' which really feels more like the beach because it was near the mouth of the river by the Chesapeake Bay.
this is a picture of me in my dress by the river
i loved my shoes, they were so perfect for me. silver with starfish, two of my favorite things!
these are our rings. mine is a pretty simple band and matt's has a dragon design on it, so perfect for him.
i attached my great grandmother's cameo to my bouquet for my something old :)
we had a sand ceremony where we each poured a different color sand in to a large vase. we have it on display in our living room and i love having it there. it's such a beautiful reminder of how our two separate lives have become one :)
here's a picture of us :)
matt is a diabetic so my sister made a sugar free cake for him. she managed to make one that was not only cute but super delicious!
one of my best friends who attended had celiac disease so we also had some gluten free cupcakes so she could enjoy some dessert :)
we had two favors: small boxes with personalized candy and bookmarks that i had laminated. they say now join your hands and with your hands your heart. this was my favorite thing we did. we both love to read and shakespeare is one of matt's favorite poets. it was really special to incorporate those things in to our day :)
and finally some of our cards made out to the newly married tortolini couple :)