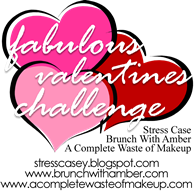 I'm linking up with Amber, Neely, and Casey for their Fabulous Valentine Challenge! :)
Day 1 is Loved this Date - Best Date Ever
My first date with Matt was great, I knew from the minute I met him he was something special. But, I think our second date was even better.
We started with lunch at our favorite (individually and then became our place to go) Mexican restaurant where we grew up. It's called Plaza Azteca . If you're even in Southeastern Virginia you should check it out!
After lunch which I think lasted like 2 and a half hours? We decided to go bowling. We sat and talked for a while before and after and neither of us wanted the date to end there....After bowling we went to grab ice cream. And I think we finally parted ways at about 7pm or so. We basically didn't stop talking the entire time. I have no idea how we managed to eat lunch or ice cream between the talking.
I didn't want to leave and I could tell he didn't either.
Thinking about that date makes me appreciate the love I have for him now even more. I remember just thinking I could talk to him forever and how badly I wanted him to kiss me after that date and how we both hung on to our hug good-bye for a few extra seconds.